From goodreads:
The most honest, wildly enjoyable book written about motherhood is surely Anne Lamott's account of her son Sam's first year. A gifted writer and teacher, Lamott (Crooked Little Heart) is a single mother and ex-alcoholic with a pleasingly warped social circle and a remarkably tolerant religion to lean on. She responds to the changes, exhaustion, and love Sam brings with aplomb or outright insanity. The book rocks from hilarious to unbearably poignant when Sam's burgeoning life is played out against a very close friend's illness. No saccharine paean to becoming a parent, this touches on the rage and befuddlement that dog sweeter emotions during this sea change in one's life
Pages: 251 (paperback)
Rating: 10 out of 10
Source: Checked out from the library multiple times
The first night I was with my daughter in her room during one of her sleepless nights, I felt so lonely. I could not figure out what she needed or why she was upset. Partner and I had decided to take turns, so that everyone could sleep at some point. Not to brag too much, but I have three degrees. I have worked with people for whom communicating clearly is a work in progress. Our house was flooded and infected with mold three weeks before my daughter arrived. I was laboring for over 24 hours. None of that compares to the feeling of inadequacy that comes from trying to determine why your infant is upset.
I was so lucky to have family and friend support. People stayed with us and supported us by cooking, cleaning, and snuggling with our baby so that we could rest and be nourished. From the day she was born, my daughter (and my Partner and I) have been surrounded by love. In the middle of the night, the world looks different. All these feelings of self-doubt creep in-- am I good enough? What am I doing? Am I the only parent EVER to not know what to do?!?!? The confidence that the crying will pass is replaced with tremendous fear-- will she ever stop crying? Will I ever sleep?
I started to long for companionship--in the form a best friend who would cheer me on, share her story to make me feel better. However, I did not want to worry about the fact that I looked like crap or have to make a polite exit when the baby finally fell asleep and I could go nap. Operating Instructions by Anne Lammott was just what I needed. On the surface, I wondered if I would be able to relate to anything she wrote given the differences in our circumstances. I soon learned that love, struggling to do right by your child, and marveling at the mess parenthood has made of your sanity are universal.
The book is divided into easy to read chapters. I kept the book in the nursery and read a few sentences when I had a chance or needed a pep talk. I felt like I made a new friend. The book made the experience of being a new mom less lonely and much more bearable.
I am counting the book for the following challenges:
Posted
on Thursday, August 2, 2012 at 1:56PM
by
[beastmomma]
in 2012
|
1 Comment
A few weeks ago I participated in a book tour for A Lighter Shade of Grey by Devon Pearse. You can find my review here. When I read on the back cover that ths story is semi-autobiographical, I became curious about how she drew the distinction between what is true from her life and what is fiction. She is gracious enough to answer my question with a guest post. Here is what she had to say:
When I first started writing A Lighter Shade of Gray, I really wasn't concerned with making any distinctions between my personal story (the true part) and what I was writing as fiction. I knew that there would be certain aspects of my life that I would obviously prefer to keep private, and I spoke with my family and friends a lot concerning what things they would be comfortable with, or uncomfortable with, being put into a novel. Everyone's support and encouragement went beyond what I had imagined, so that made it easier.
Of course, I also wanted to create an interesting plot (or several!) around my reality, and so I began to consider what might have happened if my friend hadn't only talked about doing away with that car, but had actually gone ahead and done it. And then, what if that car just happened to have a secret passenger when it went into that lake? So, as you can see, I'm hinting a little at where that idea came from.
One thing I've always wanted to make clear is that the character of Nina is based on a friend of mine from elementary school. Sadly, she was shot and killed on her birthday, in a very similar manner to what I wrote in the book. The rest of the revenge-oriented plot line revolves around the desire we've always had for true justice to be done for my friend, and getting to write it was very cathartic.
Something I get asked quite frequently is whether or not the character of Drew is based on a real person. He's actually based on several guys who each meant something special to me, and those emotional scenes that seem to get to everyone came straight from the heart.
Most of the things about my childhood and family life are based in reality, and out of deference to the one request made by my father, that's all I'm going to say about it!
Once the writing started to flow, I found it was surprisingly easy to marry reality and fiction, and it was an interesting realization that the saying, "Truth is stranger than fiction" is quite often more accurate than one might think. I love to create characters and stories for them, and it was all the more entertaining to be weaving all those threads around my own life. I highly recommend it to anyone who has an interest in writing, especially if they're looking for a practice exercise. After all, what characters do you know better than yourself, your friends and family?
For more information on Devon Pearse, please visit her website. To learn more about TLC and their upcoming book tours, pleas visit their website.
Posted
on Saturday, July 21, 2012 at 11:42PM
by
[beastmomma]
|
3 Comments
What does it feel like to stare into the face of madness? Or to anticipate your own? Would you drive away your only love? Could you pretend it didn't matter? How far would you go to protect a friend, or to avenge a death?
Ten years ago, Devon gave up the love of her life, fearing she would one day fall victim to the mental illness that has slowly ravaged the mind of her mother, who is now being cared for in a private facility. Just when it seems Devon might have a chance to make up for past mistakes, her best friend Cass becomes a suspect in the murder of her sister's drug-dealing boyfriend.
Devon knows Cass is lying about the details of her involvement and the lead detective on the case, convinced that Cass is guilty, is relentless in his pursuit of justice.
When her mother's young, emotionally disturbed roommate insinuates she knows something about the night of the murder, as well as details from Devon's own life that no one else is privy to, Devon becomes desperate to uncover the truth before Detective Lake does. As the investigation continues, Devon is led down a path she never expected and forced to face her greatest fears of life and love.
Tangled in a web of lies, regrets and questions, can she find a way to let go of the past and start again? And, once the mystery is solved, can she live with the secrets she's uncovered?
Pages: 470 (Paperback)
Rating: 7 out of 10
Source: Copy given to me for participation in book tour
I was intrigued when I read the description of a Lighter Shade of Grey by Devon Pearse and excited to be part of her book tour. The novel could actually be broken up into several stories. I enjoyed being swept up into the inner workings of the main character. However, I was frequently confused and had to stop several times to regroup and figure out where I was in relation to all of the stories that were unfolding. I know that the narrator was the connection between all the stories, but at several points I felt like things could have been edited to make the book more succinct.
In spite of these issues, I did enjoy the book. I especially liked the Cass story line. The friendship between Cass and Devon was fun to read. The relationship of Devon and her parents was also page turning. I imagine that it must be hard to experience a loved one having a mental breakdown. The attempts of the narrator and her father to hide her mother's illness and keep things as normal as possible was heart wrenching. As more stories of mental illness are shared, I hope that the stigma decreases.
On the back cover and in the author note, Devon Pearse mentions that the story is semi-autobiographical. As I was reading, I kept wondering how she made the disctinction. With a story so personal and intense, I imagine that it would be hard to know where to draw the boundaries. Luckily for all of us, the author agreed to address this question with a guest post on July 21st. Please come back to read her thoughts. In the meantime, you can check out the other tour stops here.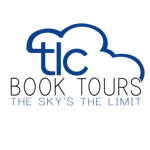 I am counting the book for the following challenge:
1. 2012 Chunkster Reading Challenge: the book is 470 pages.
Posted
on Monday, July 9, 2012 at 11:20PM
by
[beastmomma]
in 2012
|
4 Comments
From goodreads:
From Louisa May Alcott's beloved classic Little Women, Geraldine Brooks has animated the character of the absent father, March, and crafted a story filled with the ache of love and marriage and with the power of war upon the mind and heart of one unforgettable man (Sue Monk Kidd). With "pitch-perfect writing" (USA Today), Brooks follows March as he leaves behind his family to aid the Union cause in the Civil War. His experiences will utterly change his marriage and challenge his most ardently held beliefs.
Pages: 280 (paperback)
Rating: 10 out of 10
Source: checked out from the public library
When my book club selected March by Geraldine Brooks as the June book, I felt lukewarm about the pick. I read Little Women and watched a film adaptation, but was not very excited to read about Mr. March. When I finished the first chapter, I was concerned that getting through the rest of the book would be painful. I put the book away for a bit and took it with me on our week long vacation to MD. I got the chance to read a lot of the book while I was pumping since my parents were able to keep the Little Lady. Two pages into the second chapter and I was hooked!
**Caution strong language ahead**
Mr. March is a badass! Wow!! I really loved how he was constantly challenging his peers and working to bring his hope for equality into a reality. Through his story, we see how simple things can be revolutionary. Simple things like viewing all people as equal and teaching someone to write. I also loved that he was a man of deep faith who challenged other believers to extend those principles into every aspect of their lives. Even though I knew that the Civil War was not simply a battle of good versus evil, the point was brought home as I realized that not all Union soldiers believed in Emancipation and that not all Southerners believed that slaves were less than human.
** Mild spoilers ahead **
In addition to Mr. March, my two favorite characters were the women who occupied his heart. First is Grace who is a slave that embodies many of the ideals that March admires-- education, compassion, and strong work ethic. Her beating is a big wake-up call to March and his encounter with her, in my opinion, deepens his resolve to work as an abolitionist. The second is Marmee March whose dialogue and speeches were some of my favorite in the book. I love her discussion with Mr. March about the education of women when they first meet. I was nodding vigorously and wanted to cheer, "PREACH!" Instead, I kept turning pages. When she returns to March's bedside and the story continues in her voice, I loved her insight on how she held her tongue and the different perspectives on her sacrifice versus her husband's.
The contrast between Mr. March and these two women illustrates the differences in how men and women are activists. It seems that March was more easily able to risk and sacrifice everything-- he left his family because he had a wife at home to look after the kids, he could risk teaching a slave to read because he could leave the house. Grace had to be more measured. She received physical scars as a result of her choices and the consequences were more immediate and severe. Marmee March was more acutely aware of what would happen if her husband died. She asks questions about the necessity of his sacrifice. Both Grace and Marmee bring to light the point that you can support and work for revolution without being entirely self-sacrificing and that advocacy work is not done by people in isolation.
In addition to book club, I am counting this book for the following challenges:
2012 Global Reading Challenge: The author was born in Australia and still spends some time there. I am counting the book for the Australia continent.
What's in a Name Five: The title March fits into the category of something you would find on a calender.
Posted
on Friday, June 22, 2012 at 2:04PM
by
[beastmomma]
in 2012
|
Post a Comment

From TLC book tours:
Narcopolis opens in Bombay in the late 1970s, as its narrator first arrives from New York to find himself entranced with the city's underworld, in particular an opium den and attached brothel. A cast of unforgettably degenerate and magnetic characters works and patronizes the venue, including Dimple, the eunuch who makes pipes in the den; Rumi, the salaryman and husband whose addiction is violence; Newton Xavier, the celebrated painter who both rejects and craves adulation; Mr. Lee, the Chinese refugee and businessman; and a cast of poets, prostitutes, pimps, and gangsters.
Decades pass to reveal a changing Bombay, where opium has given way to heroin from Pakistan and the city's underbelly has become ever rawer. Those in their circle still use sex for their primary release and recreation, but the violence of the city on the nod and its purveyors have moved from the fringes to the center of their lives. Yet Dimple, despite the bleakness of her surroundings, continues to search for beauty-at the movies, in pulp magazines, at church, and in a new burka-wearing identity.
After a long absence, the narrator returns to find a very different Bombay in 2004. Those he knew are almost all gone, but the heights of the passion he feels for them and for the city is revealed.
Pages: 304 (hardback)
Rating: 6 out of 10
Source: Received a copy as part of TLC book tour
When I was invited to join the TLC book tour for Narcopolis by Jeet Thayil, I was excited. I am Indian-American and have read a fair amount of South Asian literature. I have also been to India quite a few times to visit family and even spent some time in Bombay. When I read the description of the book, I knew that the story I was going to read would be very different from the world I know in India which includes visiting the homes of various relatives with a few dining excursions and tourist destinations thrown into the mix. My knowledge of the "underworld" was limited to reading news articles about the rise of addiction and seeing one dimensional depictions of addicts in Bollywood movies.
As I got into the story, I was definitely transported to a different world. The narrator made me feel as though I was in a drug induced haze. I was frequently confused about who was speaking and whether I was reading about reality or a hallucination. I frequently had to stop in the middle of chapters to tend to my infant daughter who did not always respect my desire to read for a good stretch of time :) My frequent starting and stopping contributed to my difficulty with getting into the story.
Another thing which made it tough for me to get into the story was that I did not feel much empathy towards many of the characters. The exception to that sentiment is Dimple. I found her to be a bright spot in the story. I could relate to her trying to make a home in the place where she was abandoned. I loved the moments when we have a glimpse into her childhood, particularly the interactions she has with her mother.
Even though the subject matter and writing style were tough for me to follow, I was glad to read the book and happy that it exists. When books are from a certain region or written by an author of a particular gender or race, I think there can be an expectation that a story will have a certain tone or point of view. It is awesome when a piece of work comes into the world that illustrates that the experiences of a people or a region are diverse and complex.
You can see what other tour hosts are saying about the book by visiting here.
I am counting this book for the following challenges:
Posted
on Monday, May 7, 2012 at 10:12PM
by
[beastmomma]
in 2012
|
5 Comments